The Great Reshuffle and the Worker of the Future Today
                                                   March 23-24, 2022
                                                                                Overview
With the challenges facing businesses amid global and local crises, as well as the market for talent at historic highs in terms of demand and supply, the topic of the worker of the future has become a significant issue of interest. Addressing this need, the Center for Sustainable Business (CSB) aims to provide a platform for selected invited guests to discuss about the challenges and opportunities regarding to this year's theme, "The Great Reshuffle and the Worker of the Future"
Featured speakers included:
 You can see the full list of participants at this link
Paul Polman, CEO, Imagine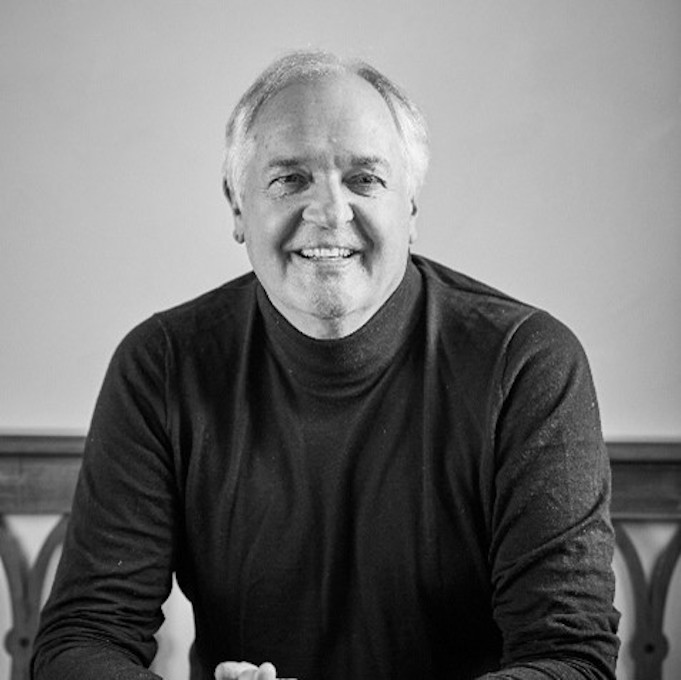 Paul Polman is Co-founder/Chair of Imagine, a B-Corp company promoting future implementation of the global goals by driving transformational leadership. He is also Chair of the International Chamber of Commerce, The B Team, and Vice-Chair of the UN Global Compact. As Unilever's CEO for ten years, he demonstrated that a long-term, multi-stakeholder model goes together with excellent financial performance. FT named him "The standout CEO of the past decade. Due to his commitment to a more responsible form of business, Paul was appointed to the UN Secretary General's High-level Panel to develop the Sustainable Development Goals. The recipient of many awards including the prestigious Oslo Business for Peace award, Climate Visionary Award, Appeal of Conscience Award, Rainforest Alliance Lifetime Achievement Award, and the UN Environment Programmer's Champion of the Earth Award, Paul received Singapore's Public Service Star, France's Chevalier de la Légion d'Honneur for his role in the Paris Agreement and is an Honorary Knight Commander of the Order of the British Empire. Paul is a regular collaborator with ESGX, the Green Jobs Report, research into CEO pay vs Firm Underperformance as well as into 401k that invest in building the world you want to retire into.
Stephanie Creary, Assistant Professor of Management, University of Pennsylvania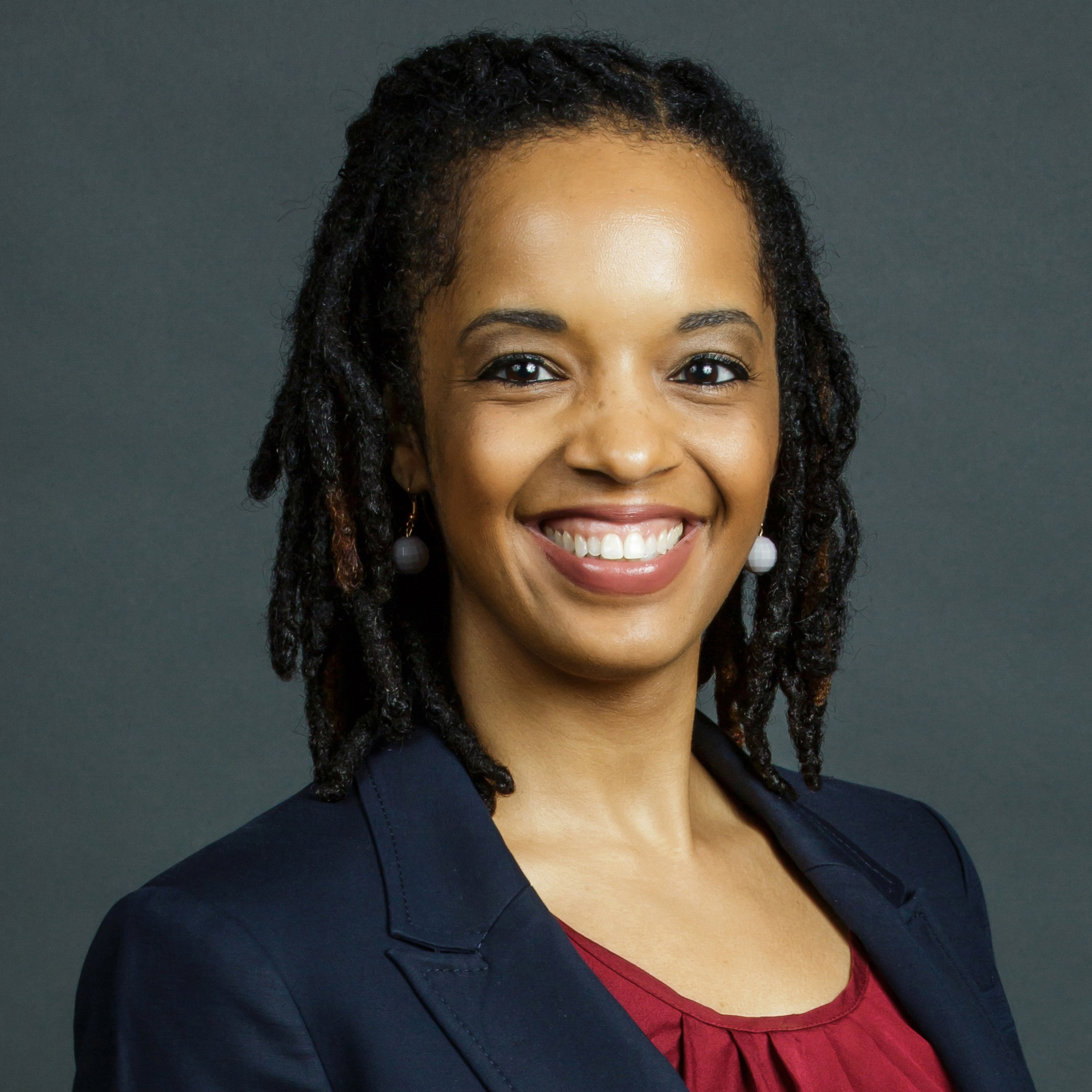 Stephanie J. Creary, PhD is an identity and diversity scholar and a field researcher. She is a founding faculty member of the Wharton IDEAS lab (Identity, Diversity, Engagement, Affect, and Social Relationships), and an affiliated faculty member of Wharton People Analytics. Dr. Creary's research program is motivated by identifying and understanding the organizational, relational, and self work that people do to manage competing identity demands, diversity in the workplace, and improving the quality of relationships across difference at work. Prior to joining the Wharton School faculty, Creary was on the faculty of Cornell University. Prior to completing her PhD degree, she was a Research Associate at Harvard Business School and at The Conference Board in NYC researching corporate diversity and inclusion practices. She also has extensive work experience in the health care industry.
R. Paul Herman, CEO, HIP Investor
R. Paul Herman is a globally recognized leader and author in sustainable finance, impact, ESG, and SDG measurement — and investing to pursue positive impact and profit. Herman is a graduate of the Wharton School of Finance at the University of Pennsylvania, advised Boards and executives while with McKinsey and Company, found and funded social entrepreneurs at Ashoka.org, and shaped and measured impact investments at eBay founder Pierre Omidyar's Network. Herman is an advisor to the Sustainability Accounting Standards Board (SASB), Net Impact and Sustainable Brands. Herman founded HIP Investor 15 years ago to show that investments across all asset classes can solve human, social and environmental problems — and can be more profitable and less risky than being extractive of people, planet, and trust.
Anne Rush, CEO, Elasta Jobs
As the Founder and CEO of Elasta Jobs, Anne believes that freelancing will play a key role in the future of work as it offers strong benefits to freelancers and companies alike. At Elasta Jobs, Anne believes in providing simple and direct access between freelancers and companies at a fair price. Before launching Elasta Jobs, Anne gained experience in Talent, Operations, and Technology Product Leadership. She started her career in HR, holding a variety of roles. After finishing her Masters in Management at Harvard University, Anne moved to the business side of Liberty Mutual where she oversaw several Operations teams. Anne also worked to deliver Robotic Process Automation (RPA) solutions to streamline and optimize processes and improve the customer experience. She brought her business expertise back to the Talent space in roles responsible for strategic and financial planning as well as global teams responsible for the digital employee experience. The knowledge gained through these roles positioned Anne well to start Elasta Jobs, a business focused on creating mutually beneficial solutions for independent talent and companies.
Barbara Spitzer, Managing Director, Accenture
Barbara Spitzer is a managing director at Accenture, where she helps clients unlock human ingenuity by creating a modern HR organization equipped to build employee experiences. Barbara helped drive the Hidden Worker research and efforts to mitigate it
Julie Murphy, Vice President Human Resources, Ansys
Julie Murphy joined Ansys as Vice President, Human Resources in August 2019. Prior to joining Ansys, Murphy was the Chief Human Resources Officer for Tradesmen International, a construction labor support company, where she transformed human resources to a strategic competency with modern HR information tools and technology, implemented a corporate talent acquisition team and aligned total rewards with business objectives. She previously worked for such companies as Westinghouse, Heinz, Blue Cross Blue Shield and PWC, where she led business improvements through large-scale culture change, organizational transformation and business process reengineering.
Catherine Grover, Executive Vice President Human Resources, PNC
As executive vice president and HR business partner executive for PNC operations in Downers Grove, Catherine Grover leads a team serving 42,000 employees in retail banking, corporate and institutional banking, and other departments. Grover's team used analytics to identify more than 800 employees for leadership development programs last year. Grover has placed a priority on diversity in recruiting and retention and increased representation of women and people of color in management roles. She founded PNC's first women's business resource group chapter, which has grown to more than 500 members. And she developed an online toolkit for 8,000 managers to help them enhance diversity and inclusion initiatives.
Pre-Work Reading Material (strongly encouraged) 
We recognize that many of you will not have sufficient time to read extensively in advance of the meeting. As such, we have carefully selected material to help you prepare for our discussions, keeping in mind the need to balance substantive contribution, readability, and technical expertise. You are strongly encouraged to review these documents in advance.  
                                                                          Agenda
DAY 1 - Wednesday, March 23rd
9:00-10:00 AM – CSB Solution Saloon – Your C-Suite's candid intimate time with Paul Polma
Paul Polman, CEO, Imagine
CB Bhattacharya, CSB Director & H.J. Zoffer Chair in Sustainability & Ethics
An intimate conversation with C-Suite leaders about the leadership needed in the 2020s for companies to thrive. 
12:00- 12:30 PM - Priming: Group Introductions, Opening Remarks & Presentation
CB Bhattacharya, CSB Director & H.J. Zoffer Chair in Sustainability & Ethics
12:30-1:30 PM - Breakout Sessions: "Taking Stock of Existing Initiatives: Establishing a Baseline"
1:30-2:05 PM - Break / Networking
2:05-2:45 PM - Academic Keynote Address
Stephanie Creary, Assistant Professor of Management, The Wharton School, University of Pennsylvania
Moderated by Chris Gassman, Associate Director, Center for Sustainable Business
2:45-3:35 PM - Break / Networking
3:35-4:15 PM - Panel: "Pathfinders of the Workers of Tomorrow Today"
R. Paul Herman, CEO, HIP Investor
Anne Rush, CEO, Elasta Jobs
Moderated by Rose Fonseca, Sr. Manager Enterprise Talent Management, DICK'S Sporting Goods   
4:15-5:00 PM - Our Future is Now: Hearing from the Next Generation of Employees
Haley Wickman, President & CEO, AIESEC United States
Cedrik Chavez, Board Fellow, Net Impact
Huizhong (Hannah) Zhang, MBA Candidate, Tepper School of Business
Moderated by Jalal Rahman, MBA Candidate, Joseph M. Katz Graduate School of Business
5:00-6:00 PM - Break / Transit
6:00-8:00 PM - Together Time: Dinner Reception and Recognition at the Phipps Conservatory
DAY 2 - Thursday, March 24th
8:30-9:40 AM – Workshop Discussions of Hot Topic(s) in the Future of Work
"Tapping Hidden Workers", Barbara Spitzer, Managing Director, Accenture
"Recruiting, Retention, and pending SEC disclosures", Julie Murphy, Vice President Human Resources, Ansys
9:40-10:00 AM – Break / Networking
10:00-10:40 AM – Industry Keynote Address
Catherine Grover, Executive Vice President Human Resources, PNC
Moderated by William Sapon, Clean Energy & Transportation Sr. Advisor, Peoples Gas 
10:40-11:00 AM - Break / Networking
11:00-11:40 AM - Key Takeaways
11:40-12:00 PM - Survey and Feedback
Compendium  
Purpose 
There are still many, many things we do not know about how taking a more sustainable approach to business can lead to better financial, social, and environmental outcomes for a wider range of stakeholders. We aspire to make the Center for Sustainable Business a world-renowned hub for applied research in the field of sustainable business models. The Center solicited submissions from around the globe to recognize the best sustainable business practices within any institute.  This compendium will be shared with senior leaders attending our Spring Sustainable Business Forum and published via the Center. 
Compendium - Curriculum
Compendium – Research (WP = Working Paper)
Our Corporate Sponsors