We are proud to work with a diverse group of global and regional companies who are committed to investing in research and education on best practices and innovation in the field of sustainable business strategy. Our sponsors include:

About Accenture
Accenture, headquartered in Dublin, Ireland, is a global professional services company with leading capabilities in digital, cloud and security. Combining unmatched experience and specialized skills across more than 40 industries, Accenture offers Strategy and Consulting, Interactive, Technology and Operations services—all powered by the world's largest network of Advanced Technology and Intelligent Operations centers. Their 624,000 employees deliver on the promise of technology and human ingenuity every day, serving clients in more than 120 countries. Additional information regarding Accenture may be found at www.accenture.com.

About Ansys
Ansys, headquartered in Canonsburg, Pennsylvania, develops and markets CAE/multiphysics engineering simulation software for product design, testing, and operation and offers its products and services to customers worldwide. As a dedicated simulation solutions provider, Ansys leads the industry in physics-based and multiphysics simulation, supporting transformational product development for customers in aerospace, energy, materials & chemical processing, industrial equipment, and more. For more information visit www.ansys.com.
About BASF
BASF Corporation, headquartered in Florham Park, New Jersey, is the North American affiliate of BASF SE, Ludwigshafen, Germany. BASF has more than 20,000 employees in North America and had sales of $19.7 billion in 2018. For more information about BASF's North American operations, visit
www.basf.com
. 
BASF creates chemistry for a sustainable future. BASF combines economic success with environmental protection and social responsibility. The approximately 122,000 employees in the BASF Group work on contributing to the success of BASF's customers in nearly all sectors and almost every country in the world. BASF's portfolio is organized into six segments: Chemicals, Materials, Industrial Solutions, Surface Technologies, Nutrition & Care and Agricultural Solutions. BASF generated sales of around €63 billion in 2018. BASF shares are traded on the stock exchange in Frankfurt (BAS) and as American Depositary Receipts (BASFY) in the U.S. Further information at
www.basf.com
.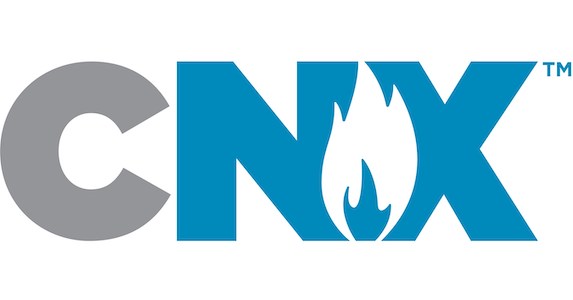 About CNX
CNX's mission is to empower their team to embrace and drive innovative change that creates long-term per share value for their investors, as well as enhance their communities and deliver energy solutions for today and tomorrow. As one of the largest, most efficient, and environmentally sustainable sources of natural gas in the world, Appalachia has the tools to become the epicenter for skilled labor job creation while lowering regional, national, and global carbon emissions. CNX is putting these tools to use and investing in new markets for natural gas and derivative products, beginning with Appalachia. Learn more at
www.cnx.com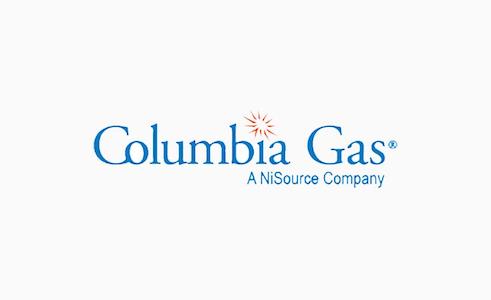 About Columbia Gas
One of Pennsylvania's leading energy companies, with a highly trained team dedicated to providing essential energy services that are needed every day. As part of their commitment to customers and communities, they are investing millions each year to provide safe, reliable service by expanding their systems and replacing aging facilities. They partner with diverse suppliers, and always keep safety, customer satisfaction and sustainability as key priorities. Additionally, they foster an inclusive and diverse workplace where every member of their team is valued, respected, and has the opportunity to do great work. Learn more at 
www.columbiagas.com
About CONSOL Energy
CONSOL Energy Inc. (NYSE: CEIX) is a Canonsburg-based producer and exporter of high-Btu bituminous thermal and crossover metallurgical coal.  It owns and operates some of the most productive longwall mining operations in the Northern Appalachian Basin. Our flagship operation is the Pennsylvania Mining Complex, which has the capacity to produce approximately 28.5 million tons of coal per year and is comprised of 3 large-scale underground mines: Bailey, Enlow Fork, and Harvey. The company also owns and operates the CONSOL Marine Terminal, which is located in the port of Baltimore and has a throughput capacity of approximately 15 million tons per year.  In addition to the ~698 million reserve tons associated with the Pennsylvania Mining Complex, the company also controls approximately 1.6 billion tons of greenfield thermal and metallurgical coal reserves located in the major coal-producing basins of the eastern United States. Additional information regarding CONSOL Energy may be found at www.consolenergy.com.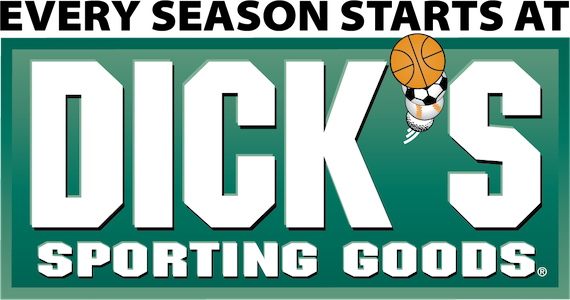 About DICK'S Sporting Goods, Inc.
Founded in 1948, DICK'S Sporting Goods, Inc. is a leading omni-channel sporting goods retailer offering an extensive assortment of authentic, high-quality sports equipment, apparel, footwear and accessories. As of October 31, 2020, the Company operated 732 DICK'S Sporting Goods locations across the United States, serving and inspiring athletes and outdoor enthusiasts to achieve their personal best through a blend of dedicated teammates, in-store services and unique specialty shop-in-shops dedicated to Team Sports, Athletic Apparel, Golf, Lodge/Outdoor, Fitness and Footwear.
 
Headquartered in Pittsburgh, PA, DICK'S also owns and operates Golf Galaxy and Field & Stream specialty stores, as well as GameChanger, a youth sports mobile app for scheduling, communications and live scorekeeping.  DICK'S offers its products through a dynamic eCommerce platform that is integrated with its store network and provides customers with the convenience and expertise of a 24-hour storefront. For more information, visit the Investor Relations page at dicks.com.

About Enel
Enel is a multinational power company and a leading integrated player in the global power, gas and renewables markets present in over 30 countries worldwide, producing energy with more than 89 GW of managed capacity. Enel distributes electricity  and  gas  through  a  network  of  over  2.2  million  kilometres,  and  serves  around  73  million  business  and household end users globally.
Enel operates in the US and Canada through two divisions: Enel Green Power North America and Enel X. Enel Green Power North America is a leading owner and operator of renewable energy plants with projects operating and under development in 24 US states and two Canadian provinces. The company operates around 100 plants with a managed capacity of approximately 5.1 GW powered by hydropower, wind, geothermal and solar energy. Enel X in North America has  around  3,400  business  customers,  spanning  more than  10,400  sites,  representing  approximately  4.6  GW  of demand response capacity and over 20 operational behind-the-meter storage projects. Enel X is revolutionizing the EV charging market with its smart charging solutions deploying around 40,000 charging stations in the US.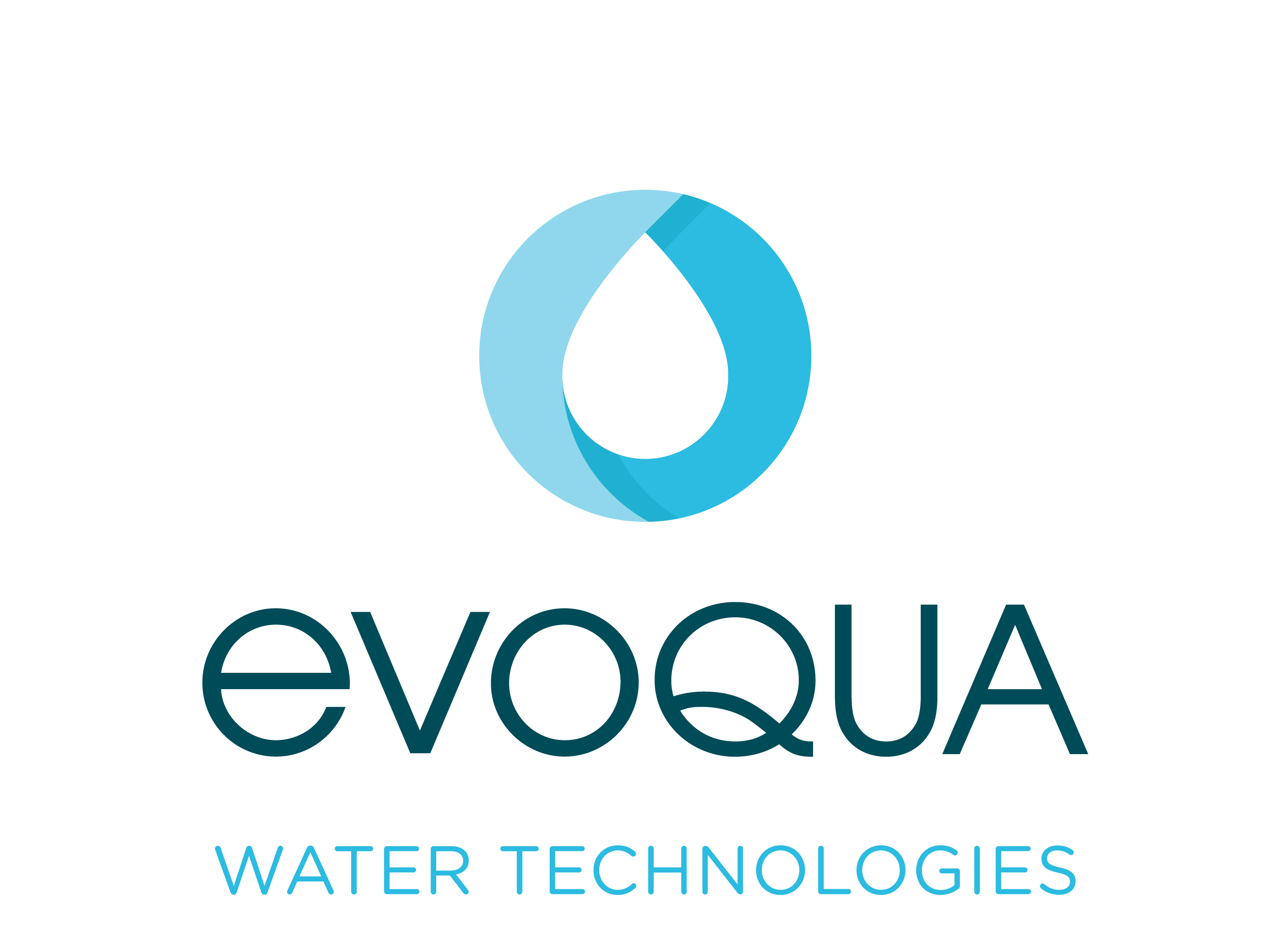 About Evoqua Water Technologies
Evoqua Water Technologies is a leading provider of mission-critical water and wastewater treatment solutions, offering a broad portfolio of products, services and expertise to support industrial, municipal and recreational customers who value water. Evoqua has worked to protect water, the environment and its employees for more than 100 years, earning a reputation for quality, safety and reliability around the world. Headquartered in Pittsburgh, Pennsylvania, the company operates in more than 160 locations across ten countries. Serving more than 38,000 customers and 200,000 installations worldwide, our employees are united by a common purpose: Transforming Water. Enriching Life. For more information, visit 
https://www.evoqua.com
.

About Federated Hermes
Federated Hermes is an investment manager headquartered in Pittsburgh, Pennsylvania, United States. Founded in 1955 and incorporated on October 18, 1957, the company manages $624 billion of customer assets and has $1.4 trillion of assets under advice. Federated employs 1,950 employees and has embraced a corporate pledge, voluntarily signed by 96% of their employees, in which each individual commits to put the interest of clients first and act with consideration of our community and the environment to execute their mission of providing investors with the means to achieve long-term sustainable wealth. For more information, visit their website.

About IBM
IBM is the largest technology and consulting employer in the world and is committed to environmental leadership in all of its business activities, from its operations to the design of its products and use of its technology. The company serves clients in more than 170 countries including the world's leading financial services institutions, airlines, manufacturers, consumer goods and retail companies. IBM helps clients digitally reinvent themselves with technologies such as AI, analytics, blockchain, hybrid cloud and cybersecurity. It also leads in innovation: with 26 consecutive years of patent leadership, IBM Research is the world's largest corporate research organization with thousands of researchers in 12 labs located across six continents. For more information, visit
www.ibm.com
.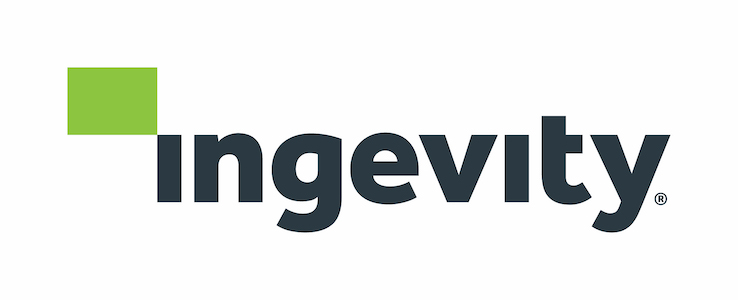 About Ingevity
Ingevity provides products and technologies that purify, protect, and enhance the world around us. Through a team of talented and experienced people, they develop, manufacture and bring to market solutions that help customers solve complex problems and make the world more sustainable. Ingevity operate in two reporting segments: Performance Chemicals, which includes specialty chemicals and engineered polymers; and Performance Materials, which includes high-performance activated carbon. These products are used in a variety of demanding applications, including asphalt paving, oil exploration and production, agrochemicals, adhesives, lubricants, publication inks, coatings, elastomers, bioplastics and automotive components that reduce gasoline vapor emissions. Headquartered in North Charleston, South Carolina, Ingevity operates from 25 locations around the world and employs approximately 1,750 people. For more information, visit
www.ingevity.com
.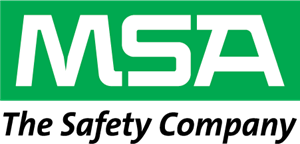 About MSA
Mine Safety Appliances, or MSA Safety Incorporated, is an American manufacturer of safety products and special equipment to protect workers exposed to a variety of hazardous conditions in industries such as construction, the military, fire service, and chemical, oil, and gas production. With total revenue of over $1 billion, MSA protects workers, keeps them safe, allows them, their families and their communities to live in health around the world. MSA refreshed its enterprise-wide environmental policy in 2018 to ensure continuous improvement in sustainability. While the nature of MSA's operations consists of light manufacturing and assembly, its limited environmental footprint does not diminish its commitment to being a responsible partner to the communities in which its employees and customers live and work. For more information please visit 
https://us.msasafety.com/
.

About Peoples
Peoples is an energy provider serving approximately 740,000 homes and businesses in Western Pennsylvania, West Virginia and Kentucky. The company's mission is to improve the lives of its customers and to help build long-term economic growth for the regions it serves. For more information about Peoples, visit www.peoples-gas.com and follow Peoples on social media @peoplesnatgas.

About PITT OHIO
PITT OHIO
is dedicated to providing high-value logistics and transportation solutions to our customers with their SUPPLY CHAIN, GROUND, LTL, and TRUCKLOAD services.  As an organization that is "Customer Driven, People Driven and Quality Driven," they remain committed to sustainability and innovation, striving to take it to the next level to help you optimize your supply chain. They are committed to doing their best to achieve environmental and social responsibility. They understand the nature of their business and the impact they have on their communities, their customers, and the environment, therefore their commitment to People, Planet, and Purpose serves as an integral part of their sustainability policy. These three P's work together to shape PITT OHIO's Sustainability Mission Statement connecting their purpose to everything they do. They believe in being good corporate citizens and giving back by aligning themselves with various organizations who share the same approach of being committed to improving sustainability for future generations. At PITT OHIO, We're Always There For You!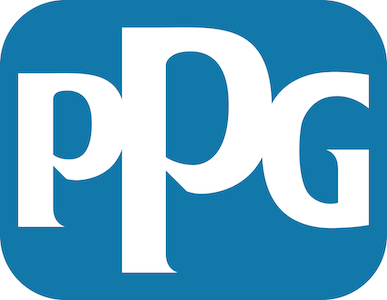 The PPG logo is a registered trademark and We protect and beautify the world is a trademark of PPG Industries Ohio, Inc. © 2017 PPG Industries, Inc. All Rights Reserved.
About PPG
PPG (NYSE:PPG) works every day to develop and deliver the paints, coatings and specialty materials that PPG's customers have trusted for more than 135 years. Through dedication and creativity, PPG solves customers' biggest challenges, collaborating closely to find the right path forward. With headquarters in Pittsburgh, PPG operates and innovates in more than 70 countries and reported net sales of $15.4 billion in 2018. PPG serves customers in construction, consumer products, industrial and transportation markets and aftermarkets. To learn more, visit www.ppg.com.

About Tarkett
With a history of 140 years, Tarkett is a worldwide leader in innovative flooring and sports surface solutions, with net sales of €3 billion in 2019. Offering a wide range of products including vinyl, linoleum, rubber, carpet, wood, laminate, artificial turf and athletics tracks, the Group serves customers in over 100 countries across the globe. Tarkett has 12,500 employees and 33 industrial sites, and sells 1.3 million square meters of flooring every day, for hospitals, schools, housing, hotels, offices, stores and sports fields. Committed to change the game with circular economy, the Group has implemented an eco-innovation strategy based on Cradle to Cradle® principles, with the ultimate goal of contributing to people's health and wellbeing, and preserving natural capital. Tarkett is listed on Euronext Paris (compartment B, ISIN: FR0004188670, ticker: TKTT) and is included in the following indices: SBF 120 and CAC Mid 60. www.tarkett.com.
---
Special Thanks
We are extremely grateful to The Heinz Endowments for the initial grant funding needed to incubate the Center for Sustainable Business as we grow toward being entirely self-sustaining through corporate sponsorships.

About The Heinz Endowments
The Heinz Endowments is devoted to the mission of helping our region prosper as a vibrant center of creativity, learning, and social, economic and environmental sustainability. Core to their work is the vision of a just community where all are included and where everyone who calls southwestern Pennsylvania home has a real and meaningful opportunity to thrive.